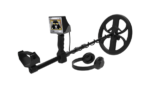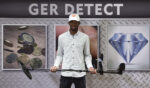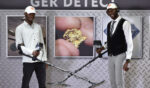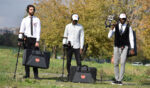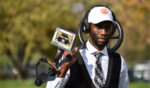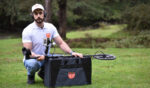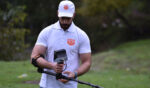 Payment Methods
Bank Transfer / Credit Card
| | |
| --- | --- |
| Depth | 3M |
| Distance | – |
| Systems | 1 System |
| Languages | 1 Language |
| Targets | Coins, Gold, Metals |
12
People watching this product now!
A device with an electromagnetic system (VLF) to detect underground buried gold, raw gold and ancient coins

GOLDEN WAY ground metal detection device, with a (VLF) system for Underground gold and precious metals detection.
The best device for detecting gold and precious metals, multi-use and with high efficiency in all climatic conditions and types of soil.
GOLDEN WAY ground treasure detection device integrates an advanced automatic (VLF) system with high accuracy in identifying metals, up to a depth of 3 meters underground.
The fastest and easiest system to detect gold nuggets, raw gold, underground gold, bronze, and silver coins.
GOLDEN WAY buried gold detector provides gold prospectors with high efficiency, low cost, and ease of use.
You can start searching immediately without wasting time programming the device.
Golden Way device proved high efficiency through an extensive practical experience all over the world.
Golden Way device has several advantages that will turn beginners into professionals in prospecting and obtaining the best results.
Golden Way device is featured by a fully automatic operation system that is not affected by soil types: humid, or rich in mineral salts or mineral rocks.
The Golden Way device works with two discrimination systems:
The system of distinguishing and searching for precious metals:
This system rejects signals from iron or non-precious targets, allowing you to search for precious metals only (such as gold, silver, bronze, and coins).
General search system, i.e., searching for precious and non-precious metals: this system searches for all types of metals with high accuracy in addition to distinguishing between precious and non-precious metals.
The Golden Way device has a high capacity to distinguish metals, whether precious or not, in record time.
The search depth in the Golden Way device reaches 3 meters underground.
Golden Way device is one of the best German devices with the European CE certification according to international specifications in addition to the international ISO 9001 certificate.
Technical Specification Name
Technical Specification Value
Audio Output
DYNAMIC SPEAKER FREQUENCY RANGE: 350~5500 Hz SOUND OUTPUT: 84 ± 3dB & Wireless headphones
Length
Device : 130 mm
Length
Device with coil 955 mm (Closed)
Length
Device with coil 1345 mm (Opened)
Frequency
VLF system: 10KHz
Data processing speed
20 MHz
Operating Temperature Range
0 C° to 70 C°
Operating Humidity Range
up to 95 % non-condensing
Storage Temperature Range
– 20C° to 70C°
Storage Humidity Range
up to 98 % Relative Humidity
Operating Time (18 Wh Battery)
10 Hours
Waterproof Rating – Coil
waterproof to depth of (30 cm)
Waterproof Rating – Detector
not waterproof (weatherproof only)
Bluetooth
Tw5200 – 2.4 GHz radio Bluetooth headphones
Coil
Large coil : Ø=30cm
Coil
small coil : Ø=15cm
Li-ion Battery Technical Specifications
Type
Li-ion Rechargeable Battery – internal Battery
Output Voltage
Li-ion 3.6 VDC
Capacity
Li-ion 18 Wh
Run Time
10 Hours
Battery Operating Temperature
0 C° to 50 C°
Battery Storage Temperature
– 5C° to 70C°
Li-ion Battery Charger Technical Specifications
Operating Temperature
0 C° to 50 C°
Storage Temperature
– 30C° to 80C°
Input Voltage
90 → 250 VAC 50→60 Hz
USB Output Current
5 VDC / 2100 mA
Other Technical Specifications
weight total
5750 g
Device weight
365 g
Battery weight
40 g
Bag weight (empty)
3450 g
Bag dimensions
680mm x 430mm x 170 mm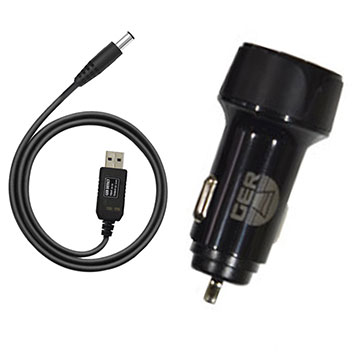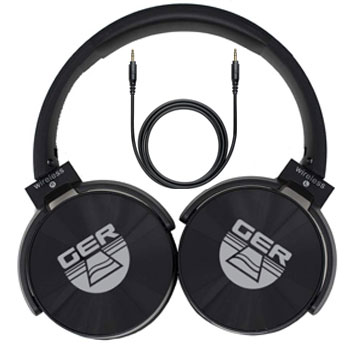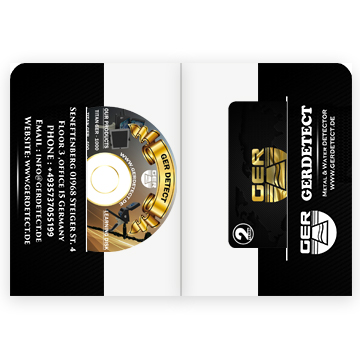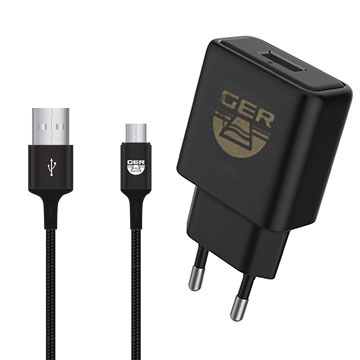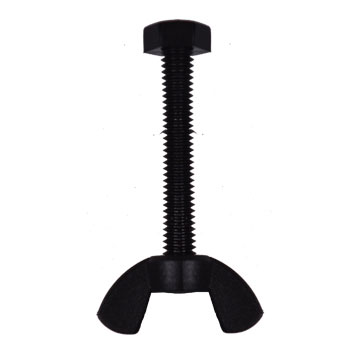 A plastic screw to secure the coil to the arm.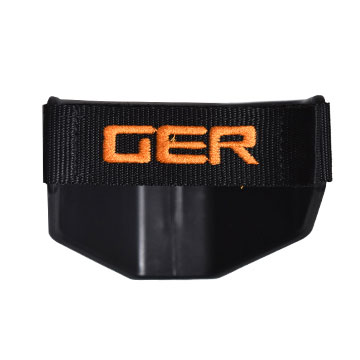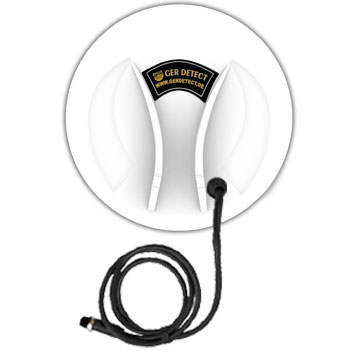 Search coil size 15 x 15 cm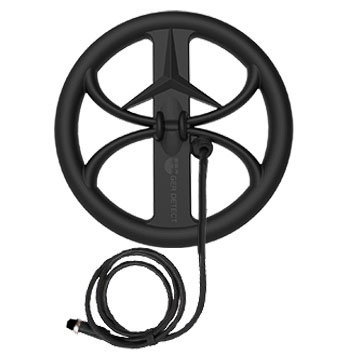 Search coil size 30 x 30 cm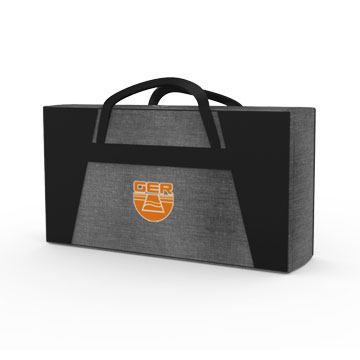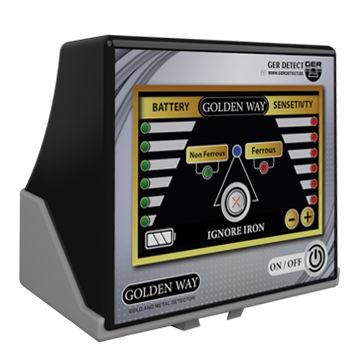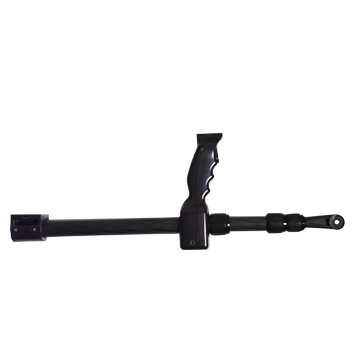 Video explaining how the Golden Way Device work
International certificates for devices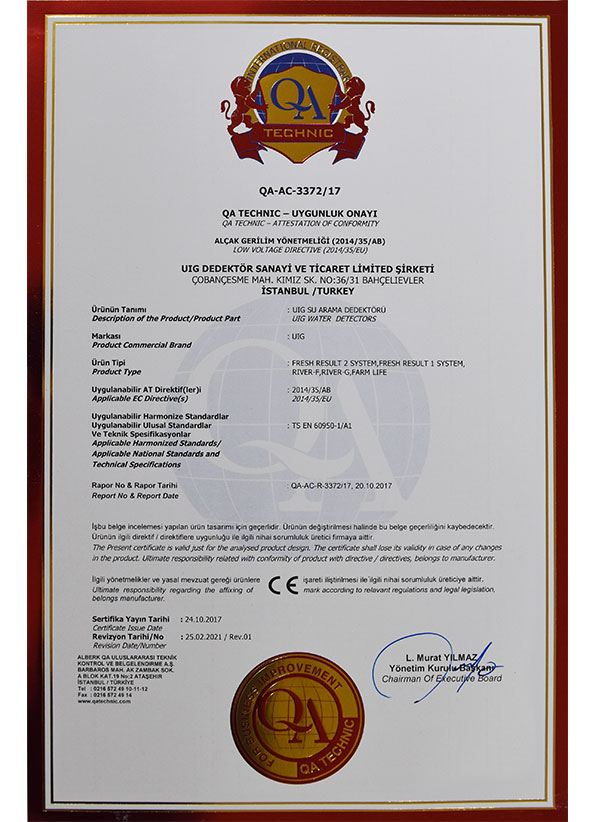 Cϵ marking certification
The CE certificate represents the conformity of the functioning of the devices and their safety of use which applies to international manufacturing standards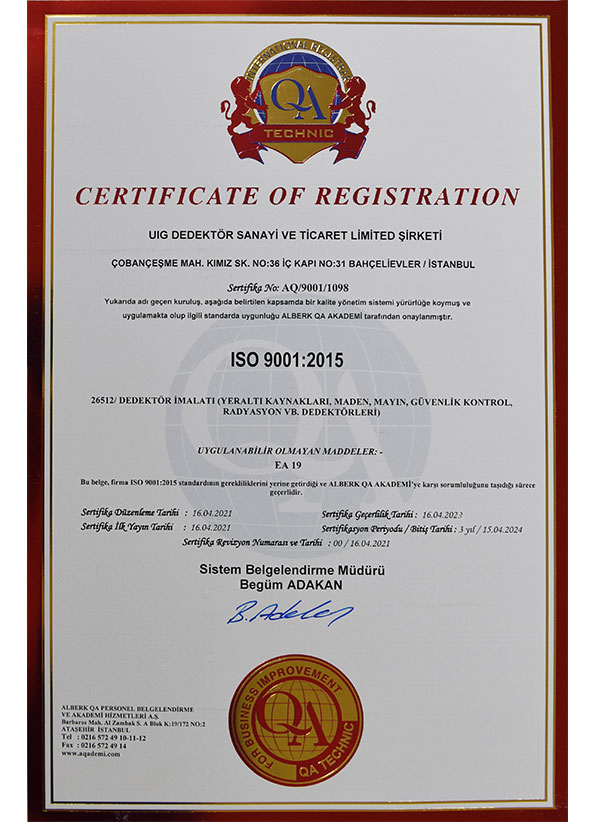 International ISO 9001 Certification
according to international standards and specifications.
Do you need more information?